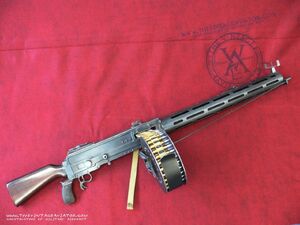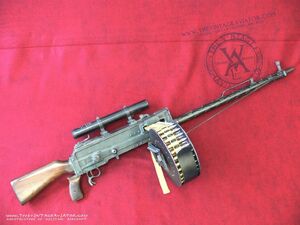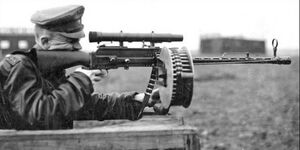 The Parabellum MG14 was a 7.92x57mm caliber machine gun built by Deutsche Waffen und Munitionsfabriken. Around three versions survive till today, a water cooled, an air cooled, and a 14/17 version with a 3x telescopic sight.
References
Edit
Ad blocker interference detected!
Wikia is a free-to-use site that makes money from advertising. We have a modified experience for viewers using ad blockers

Wikia is not accessible if you've made further modifications. Remove the custom ad blocker rule(s) and the page will load as expected.