LeMat Revolver
Talk

0
1,113pages on
this wiki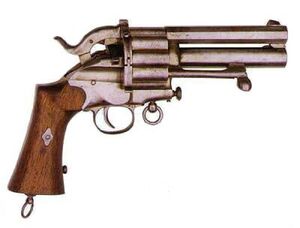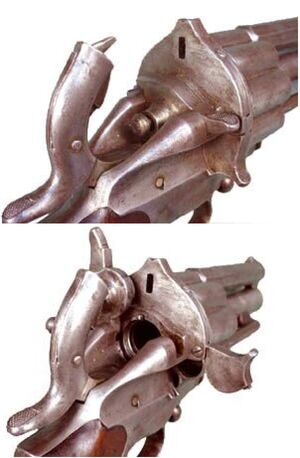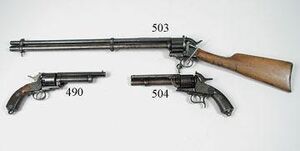 The LeMat revolver was a .42 pistol invented by Dr. Jean Alexandre of New Orleans. LeMat revolvers were set apart from the common Colt and Starr revolvers of the day (1860s) by a single .68" bore smoothbore barrel affixed to the bottom of the main barrel, loaded with a charge of shot.
Alexandre was helped to market his pistol by the flamboyant PGT Beauregard, and the weapons were manufactured in both England and France. The pistols were a favorite of Confederate officers during the American Civil War.
Muzzle Loader
Edit
Centrefire
Edit
Use in Media
Edit
The gun is featured in the video game Red Dead Redemption as the strongest revolver in the game.
External links
Edit