Breda Echo
Country of origin

Italy

Manufacturer(s)
Weapon type
Caliber
Action
Barrel length

61 cm
66 cm
71 cm
76 cm

Weight empty

2850 g

Magazine/Cylinder capacity

3+1 Internal magazine
The Breda Echo is a semi-auto Shotgun manufactured by Breda. The Echo is very similar to Breda's previous model the Xanthos.
The perfect merge between reliability and elegance: an ultratested inertial system with head rotating, the quality of row materials and the finesse of the finishing made under the strictest Breda's standards, combined with a modern and elegant design which makes the Echo an evergreen on the whole range of hunting shotguns.
Ammunition
Edit
Like the Breda Xanthos and Chiron the Echo uses 12 gauge shells.
The reliability of the Echo combined with the durability of the blued receiver which both allow a frequent hunting in every weather conditions.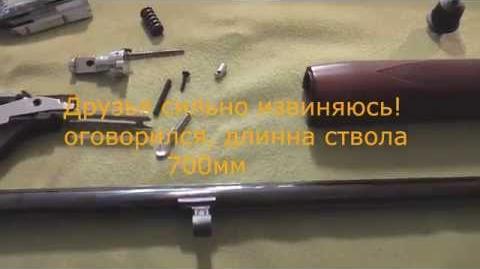 Ad blocker interference detected!
Wikia is a free-to-use site that makes money from advertising. We have a modified experience for viewers using ad blockers

Wikia is not accessible if you've made further modifications. Remove the custom ad blocker rule(s) and the page will load as expected.