AK-63
Country of origin

Hungary

Manufacturer(s)
Year(s) designed

1977

Production began

1977

Weapon type
Caliber
Action
Overall length

34.6 inches (88 cm)

Barrel length

16.3 inches (41.5 cm)

Weight

7.9 lbs (3.6 kg)

Magazine/Cylinder capacity

30 round curved magazine

Used by

Croatia
Hungary
Iran
Iraq
State of Palestine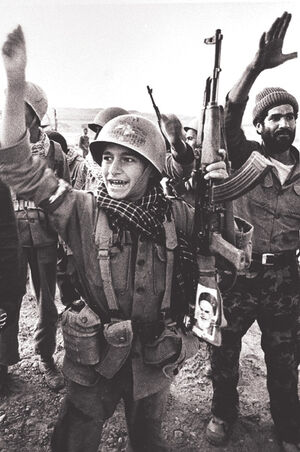 The AK-63 is a Hungarian copy of the Soviet AKM assault rifle that is manufacturered by Fegyver- és Gépgyár and this weapon entered service in 1977 to replace the old AMD-65 that entered service in 1965. The AK-63 is the same as the AKM, except the AK-63 doesn't have the same pistol grip like the AKM. The AK-63 is used by several countries including Croatia, Hungary, Iran, Iraq and the State of Palestine. During the Iran-Iraq War, the Gulf War and the Iraq War the Iraqi army used AK-63s. During the Croatian War of Independence the Croatian army used AK-63s.
Ad blocker interference detected!
Wikia is a free-to-use site that makes money from advertising. We have a modified experience for viewers using ad blockers

Wikia is not accessible if you've made further modifications. Remove the custom ad blocker rule(s) and the page will load as expected.