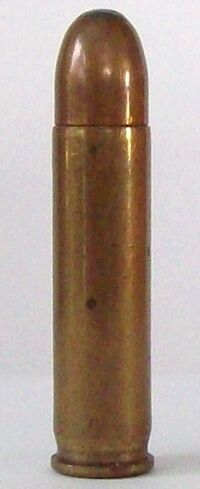 Winchester introduced the .351 WSL (8.9x34.9mmR) in the Winchester Model 1907 self-loading rifle as a replacement for the Winchester Model 1905 and the .35 WSL. The .351 WSL proved popular with police and security forces as the only chambering available in the model 1907, and was used by France in both world wars. An experimental Thompson submachine gun was also made to fire .351 WSL in 1919, but was never produced commercially.
Ad blocker interference detected!
Wikia is a free-to-use site that makes money from advertising. We have a modified experience for viewers using ad blockers

Wikia is not accessible if you've made further modifications. Remove the custom ad blocker rule(s) and the page will load as expected.